Our elegant and spacious wedding venue can accommodate weddings of all sizes, from intimate ceremonies to grand celebrations. And with a range of customizable options, we'll work with you to create a wedding experience that's tailored to your unique style and preferences. Whether you're envisioning a traditional wedding ceremony or a modern, non-traditional celebration, our expert staff is here to help you every step of the way. From planning your menu to arranging your decor, we'll ensure that every detail is just right.
But it's not just our facilities that make us stand out. Our commitment to exceptional service means that we'll go above and beyond to make sure your special day is everything you've ever dreamed of. From the moment you arrive until the last dance, our staff will be there to ensure that everything runs smoothly and according to plan.
So why settle for an ordinary wedding venue when you can have the extraordinary? Contact us today to learn more about our wedding venue and start planning the wedding of your dreams!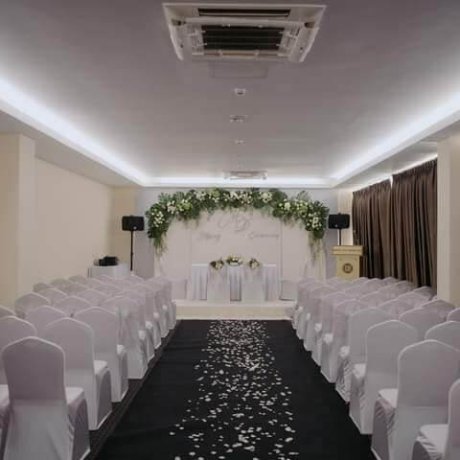 Book a Wedding Package from Kyat 100,000++ per table with minimum 20 tables and enjoy complimentary
high-tea.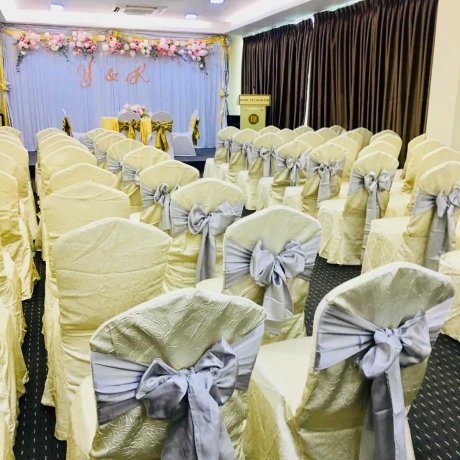 +95 1 8604790

+95 9 982331566

 +95 9775339252

 +95 9775339253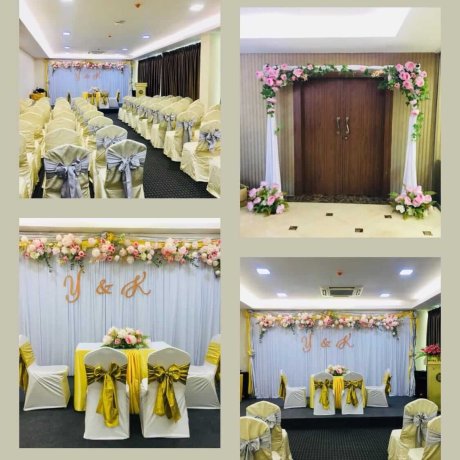 To learn more about hosting a meeting, events or conference at Elegant Hotel Pyi Thar Yar, please email us and we will reply with a proposal tailored to your needs.